QUALITY MARKETING VIDEOS FROM $1,250
Wouldn't it be great if you could magnify the return on your Security Canada effort so it continued working for you long after the show ended? Now you can, with a Security Canada Booth Video!
Our experienced video crew has done hundreds of exhibitor videos, so you're in good hands.  They'll come by your booth at a prearranged time and spend 30-mins taping your best, most persuasive sales rep giving a virtual guided tour of your product line or a single product or service.  Our talented team of editors will then craft your message into a dynamic and engaging 3-min marketing video unique to you.
Verkada Video Security Systems
YOUR MESSAGE | YOUR BRANDING | YOUR VIDEO
Not satisfied with a typical talking-head interview-style approach used in most trade show videos, we go the extra mile to reinforce your presentation with any additional images, videos, animations and other relevant visuals from your marketing library. We also incorporate your company colors into the packaging design, and finish it off with your logo and a custom call-to-action message.
A PERFECT POST-SHOW MARKETING TOOL
This video will be the perfect addition to your post-show campaign, no matter the marketing medium:
Company Website
Post-Show E-mail Campaign
Social Media Channels
But our job isn't done when your video's done.  We'll also make sure your video is seen by the people that matter – your customers!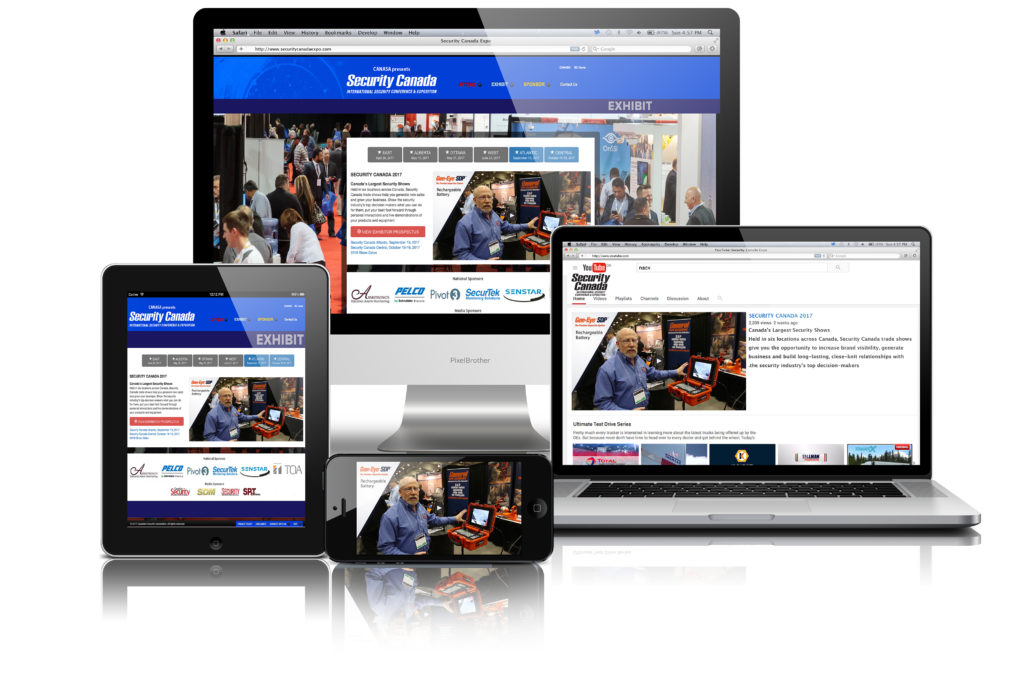 Your Security Canada Booth Tour Video package also includes:
Placement in the Security Canada Video Gallery
Inclusion in a post-show e-newsletter going out to hundreds of qualified industry buyers
Posting to all Security Canada social media properties
MANUFACTURER'S TRAINING SESSION
If you're conducting a Customer Training Session at the show, why not tape your presentation so your customers unable to attend the show can share in this valuable training opportunity?
Our experienced crew will light and mic the trainer and set up three cameras to capture their presentation: a wide shot with presenter and screen, a tighter shot on the presenter and an isolation shot of the screen.
Immediately after the show ends, our editors will trim any "fluff" from the content to ensure your presentation is packed beginning-to-end with useful information, tips and advice to help your customers get the most out of your products.  Once you've approved the content edit, the editors will then incorporate your power points slides or videos used during the presentation.  Finally, they will incorporate your company colours and logo into the videos packaging, ensuring your video is unique to you.
NOTE: If you'd prefer 8 x 5-minute videos to a single 40-minute video, we can do that for a nominal additional charge.
Would you love to have a few photographs of your booth, and want something a little more professional than what you can do with your phone? Or maybe you want some photos with your biggest and best customers?  You want the look a professional photographer will deliver, but can't justify the associated cost.  No worries, you can hire the show photographer in increments as short as 30-minutes for $200 and $375 for a full hour.
NOTE: There are currently only 6 x 30-mins slots still available, so we suggest you book your time as soon as possible.