No matter how great your video, won't help you if no one sees it . 
The Oral Health Group website has a well-earned reputation for being the go-to resource for Canada's dental professionals – dentists, hygienists and office staff – looking for quality educational content, breaking industry news and information on both new and used products.
With monthly traffic reaching record numbers, we've developed an effective new marketing tool that will help you, our advertisers, get your message in front of your target audience.  Our New Product Video listing program provides a unique venue to ensure your video is exposed to the thousands of visitors that visit our website every month.
For a one-time uploading fee of $500, your video will not only appear in our Advertiser Video Gallery, as well as receive promotional exposure on our website homepage and social media properties.
JOIN THESE VIDEOS ALREADY GETTING EXPOSURE IN OUR NEW PRODUCT VIDEO GALLERY
Our job isn't done once your video has been posted.  We'll make extra efforts to ensure your video is viewed by the people that matter – your customers!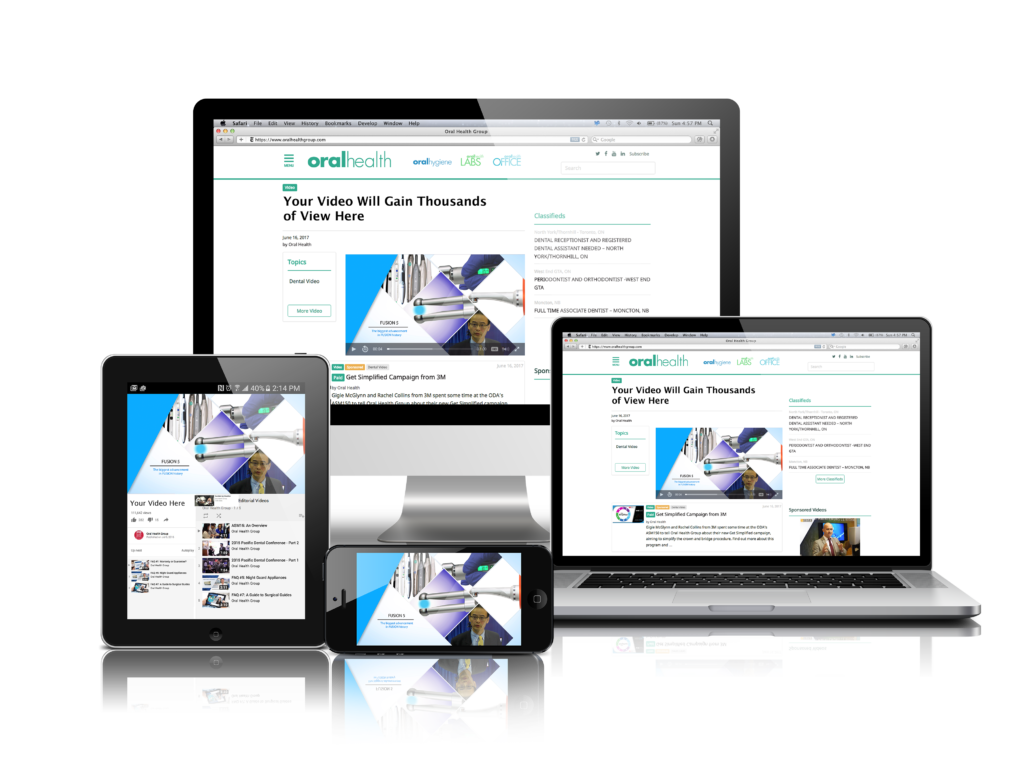 Your package includes:
Placement* in our New Product Video Gallery
Space to include a 250-word product summary to accompany your video

Include up to three hyperlink to direct viewers back to your website

Regular promotion of your video on the website home page
Prominent placement in two editorial e-blasts to our subscribers
*NOTE: You'll have the option of using your own YouTube embed code, or we can host your video on our server.
FILL OUT THIS FORM TO FIND OUT MORE