Ever wish all the effort you put into IncentiveWorks would continue working for you after the show ends?  Now it can, with a dynamic and engaging video you tape at the show.
We're offering our exhibitors a unique opportunity to put to tape the same sales pitch that you'll be giving planners in your booth.  And you'll have the option of taping your pitch in our on-site green screen studio, or right in your booth.
Within two weeks of the show ending, our talented team of editors will have combined your on-camera sales pitch with your own library of stock video and pictures to craft a dynamic, fun and engaging video that you'll be able to leverage long after you've dismantled your booth.
THE JAMAICA TOURIST BOARD

COMPANY-SPECIFIC BRANDING
Rather than a traditional, talking-head booth video, we'll take your sales pitch and weave it together with existing of stock footage and photography of your venue, resort or event space. We'll then take it a step further and incorporate your company colors into the packaging and finish it off with a custom call-to-action message.
POST | EMAIL | SHARE
You'll have a video you can leverage in a number of ways, including:
Company Website
E-mail Campaign
Social Media
PRICING OPTIONS
IncentiveWorks Show Video Package – $1,500
show video
e-blast to 10,000 planners
placement in M+IT Video Gallery*
*Visit the M+IT Video Gallery
M+IT Buyers' Guide Bundle* – $3,500 [SAVE $295]
IncentiveWorks Show Video Package
M+IT Online Buyers' Guide Premium Listing
*Check out Jamaica's Premium Listing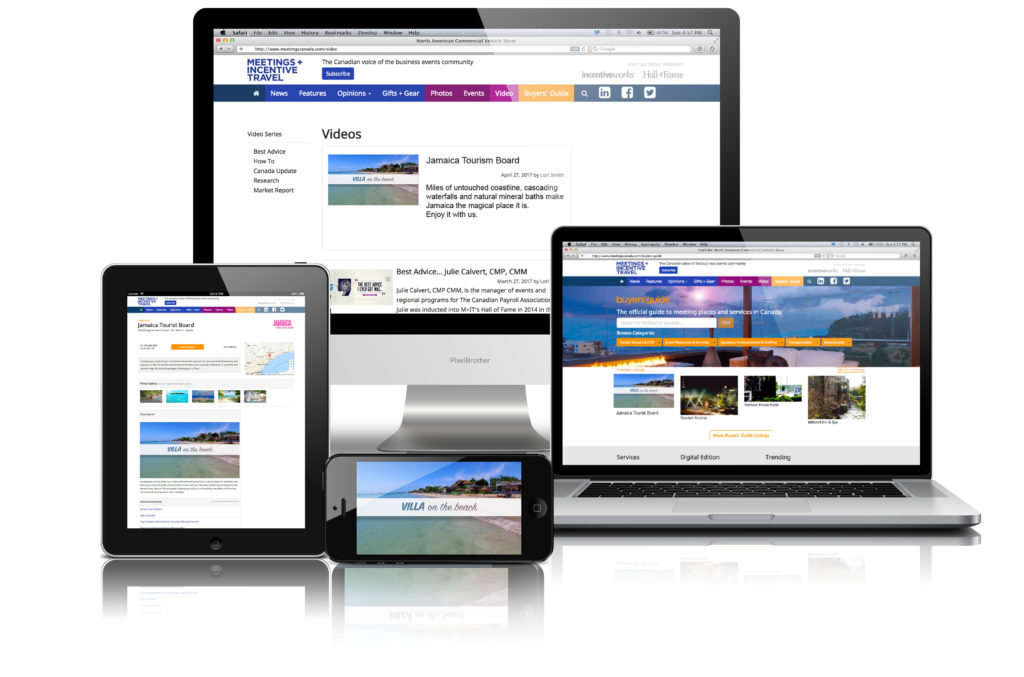 WHAT OUR CUSTOMERS ARE SAYING
We are extremely pleased with this video. It allows us to showcase our destination to our primary audience in a targeted way.
Additionally, hosting the video on our Buyers' Guide listing ensures Planners have the full range of information at their fingertips!
It was a breeze working with the very accommodating team at Newcom Business Media!
Dan Hamilton, Direct Sales Manager - Canada, Jamaica Tourist Board